Distilled At:
Auchentoshan
AGED

32

YEARS
Halcyon Release #2
140 Individually Numbered 70cl Bottles
Distilled: 1991
Bottled: 2023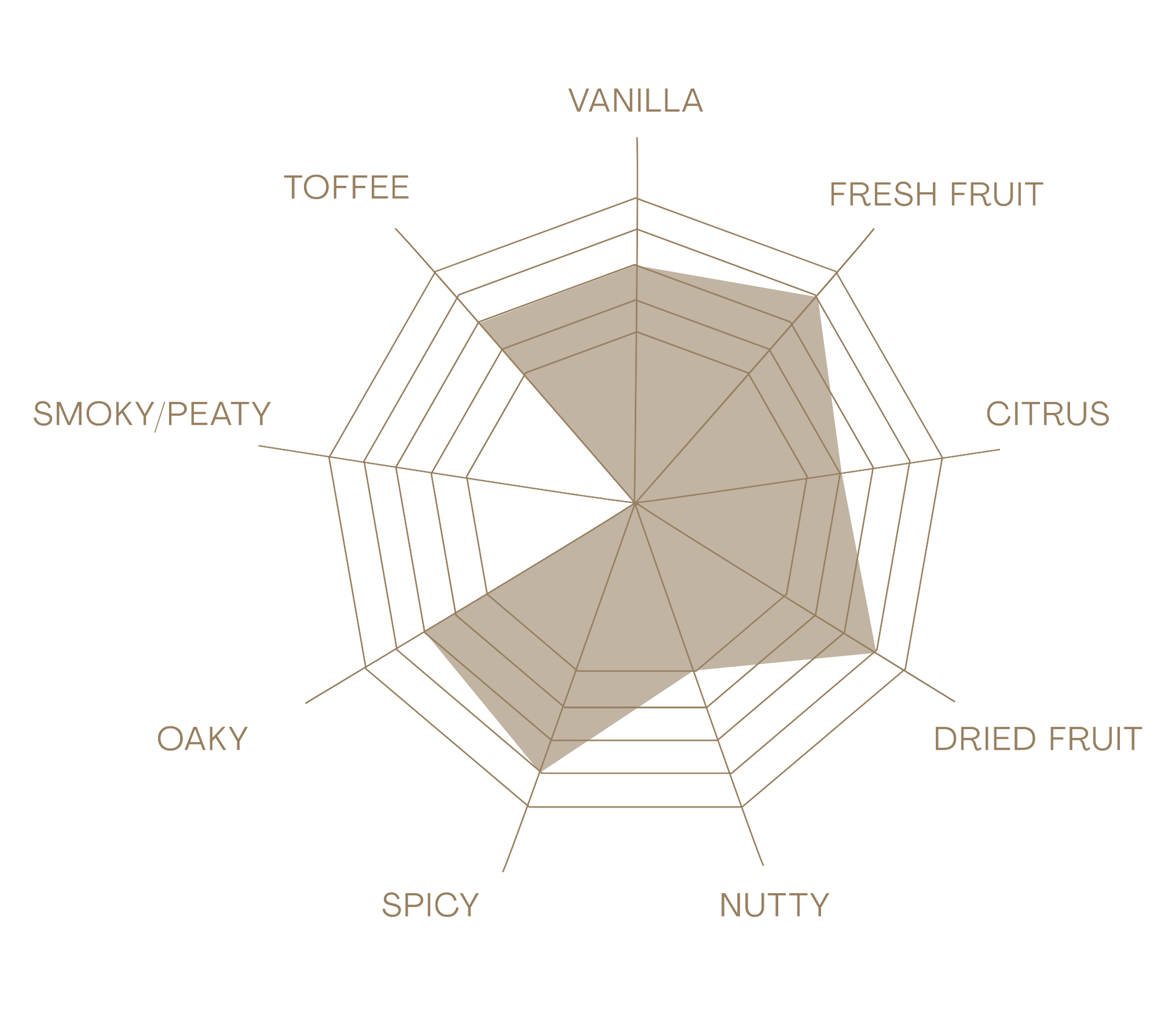 Single cask (#1896) Auchentoshan 32 Year Old (1991).  Non chill filtered and natural colour, bottled at cask strength (48.7% ABV) with the cask yielding only 140 bottles.
NOSE
Initially a wave of sweetness with delicate and light meadow florals.  The gentleness of the bouquet is underscored and further enhanced with ripe stoned fruit of peaches and apricots, comforted with a misting of honey.
TASTE
The gentleness of the nose belies the flavour power of the palate.  The sweetness is intense but tempered by perfectly balanced baking spices – ginger and nutmeg control the sweetness with constraint.  Malt loaf and deep sherried Christmas cake takes everything deeper and for a lowland malt this is astonishingly mature and nuanced.  Toasted oak signals the finish is beginning and the tail off is long, fruity with the return of the peaches and apricots, before lingering on a slight drying herbal note.
FINISH
Long finish with toasted oak that slides into stoned fruit ripeness with herbal tones that dry elegantly.
SAMPLE
Click here to view sample photo.
IMPORTANT
Bottles are sold with a decorative/protective cardboard box.

BANK TRANSFER
If you would like to make payment via bank transfer, please email sales@halcyonspirits.com.  Alternatively, to pay by debit or credit card please use the 'Add To Cart' button below.
Each and every bottle of whisky sold by Halcyon Spirits will fund the planting of 10 trees, to support global action on climate change.
Share
View full details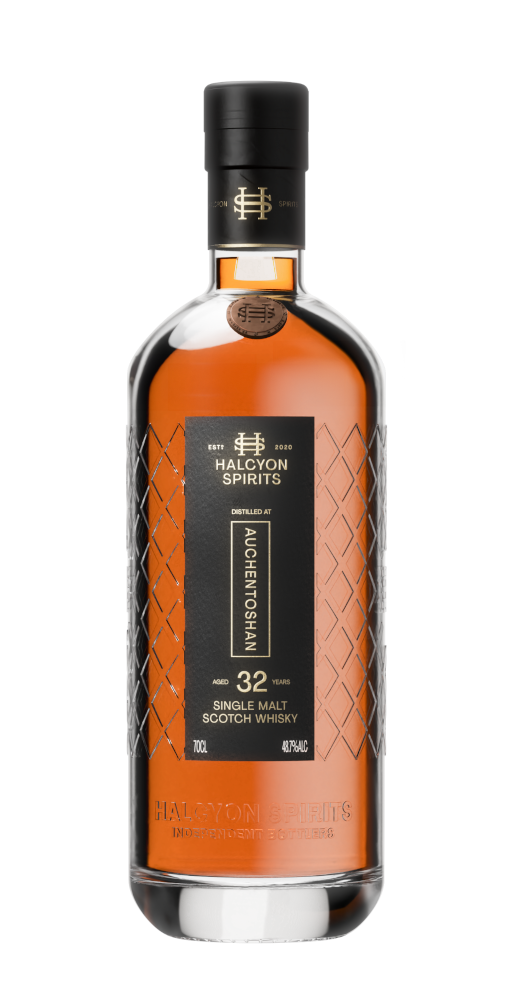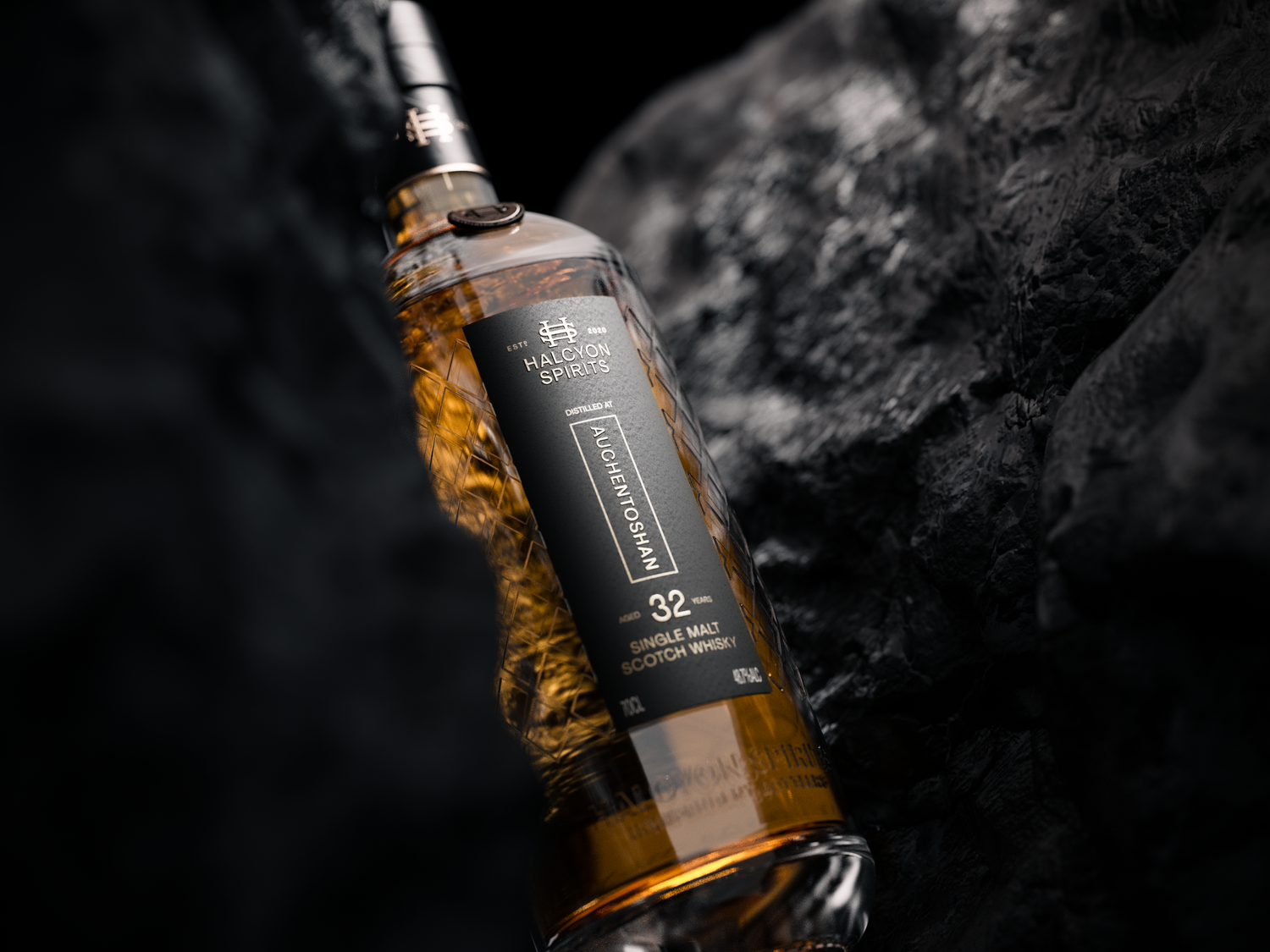 Halcyon Spirits have first hand access to a catalogue of fantastic quality maturing whisky casks - providing the perfect opportunity to select and bottle incredibly exciting single cask whiskies.

The name 'Halcyon' encapsulates its ambition and dedication to bottle exceptional whiskies which, when enjoyed, can allow owners to relive memories of joy and nostalgia.